Details & Sizing
Classic Cap Toe Loafer Shoes
A simple classic cap toe loafer shoes, almond shape toe. The shoe is clean and plain, almost similar to a whole-cut. We use top grade calf leather and high shine polished. We can really see the refinement of the shoes shape and the leather, because there are the last of the shoes, no any decoration. We can see some natural defect, there are some insert bite or some stress level of the cow. Suitable for business and for formal suit.
Upper: High- shine cow leather

Lining: leather

Insole: comfortable cushion cover by leather

Outsole: Dainite rubber sole. Anti-slip and durable

Width: normal cutting.

Hand make polish

100% imported leather shoes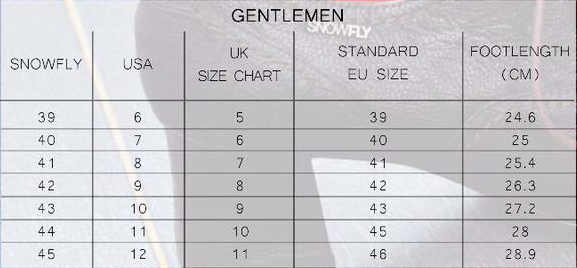 Shoe Pictogram
Inside every pair of Clarks shoes there is a label that provides information on the materials used to make them. This guide explains the symbols on the label that describe each part of the shoe, and the materials that go into the making of that part.
SHOE PARTS: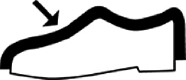 Upper
This is the outer face of the top part of the shoe which is attached to the outer sole.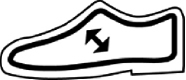 Lining and Sock
These are the lining of the upper, and the insole, which make up the inside of the shoe.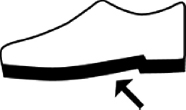 Outer Sole
This is the bottom part of the shoe which is attached to the upper and is subjected to abrasive wear.
LABEL INFORMATION
If one material type (i.e. Leather) is stated for a particular shoe part, 80% or greater of that shoe part is constructed from this material type. If no material type exceeds 80% of that shoe part, the second most occurring material type will also be stated.
MATERIAL TYPES:

Leather
A hide with its original fibrous structure intact, that has been tanned (the process of treating animal hides to make leather). It may still have its original hair or wool. It may be a split (the underside of the hide), and can also have an applied coating no thicker than 0.15mm.

Coated Leather
A coated leather has an applied surface coating that is more than 0.15mm in substance, but does not exceed more than one third of the total thickness of the material.

Textiles or Synthetics>
Natural textile and synthetic or non-woven textile materials, with at least 80% by weight of textile fibres.
Return Policy
Allowed to request for exchange within 7 days of receiving the product. Applicable for defective/wrong product/wrong size, subjected to approval.
Returned item must be in new, unused, and unworn condition with all the original packaging. No cash refund
All Return postage are to be paid by customers. Exchange goods postage will be paid by customers depends on location.
Please contact us for further queries at info@snowfly.asia